SIF17 - Highlights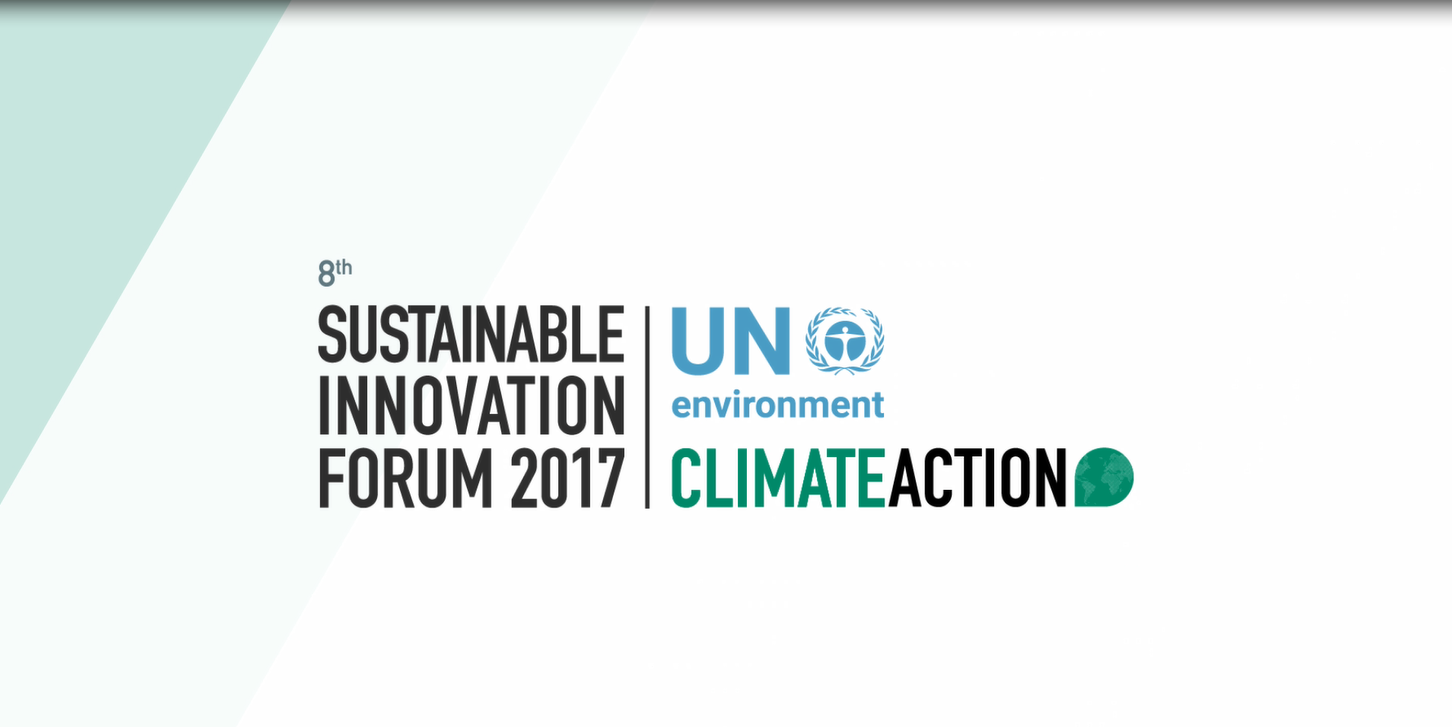 "We need to prove that protecting the environment is profitable and in everyone's best interests. We can do this by holding up successful examples."
– Erik Solheim, Executive Director of UN Environment
Climate Action, in partnership with UN Environment, would like to extend our deepest thanks to all sponsors, speakers, partners and attendees who joined us at SIF17. You can now access the official Forum photos here and the event coverage here
Taking place alongside COP23, adjacent to the Bula zone, SIF17 brough together 800+ carefully hand picked delegates, including: Ministers of Energy and Climate Change, Blue Chip CEOs, Mayors, Responsible Investors, Development Banks, Green Entrepreneurs and media, for two packed days of capacity building, networking, collaboration and deal making that will galvanise and fast track the green economy.
Governments, cities and regions from the 152 countries that have ratified the Paris Agreement, must now meet their national climate change commitments ( INDC's ) so they are looking for the clean energy, low carbon transport and finance solutions to make this a reality.
SIF17 provides a world class line up of keynotes, panel discussions, networking sessions, live interviews, innovation spotlights, CEO panels, Mayors breakfast briefings and much more.
The 8th Sustainable Innovation Forum takes place steps away from the COP23 'Bula Zone'!
The Sustainable Innovation Forum was hosted on DHL's lawn, in the shadow of the 162.5 metre Post Tower - a building powered by 100% certified renewable energy. On the DHL lawn, SIF took place inside award-winning inflatable structures, the Climate Action Domes.
Alongside SIF17, we were delighted to host a variety of side events in the Climate Action Domes, including:
-The US Climate Action Centre by W​e Are Still In
-The 'Data for climate' event by UN Global Post and Western Digital
as well as high level meetings organised by The Hydrogen Council, ICLEI & UN Environment, United for Efficiency and more.
Our satisfied attendees say it best
"The 2017 Sustainable Innovation Forum brought together an impressive group of leading leaders and thinkers on low-carbon investment and innovation. Energy transition is critical to meeting climate goals, and the IEA was pleased to engage with participants on important topics of energy transition in the transport sector."

Paul Simons Deputy Executive Director, International Energy Agency

"The SIF at COP23 was a great opportunity to get into the detail of how different actors are implementing the Paris agreement. We had a great panel discussing how cities are developing climate action plans and disclosing their progress against those including an honest dialogue
about the challenges and opportunities cities face."

"To get on the right path to a better, safer future, we need to work together on common and systemic solutions, and to address the drivers of environmental degradation. The Sustainable Innovation Forum provides a valuable opportunity to share ideas and learn what others are doing."

Naoko Ishii CEO & Chairperson, Global Environment Facility

"The Sustainable Innovation Forum brings together leading companies, high-level ministers, mayors from cities all over the world and young professionals to discuss the obstacles and opportunities of a sustainable development. It's all about cooperation when tackling climate change. We always pick up new ideas and expand our network with the SIF."


Dr. Thomas Becker Vice President of Government Affairs, BMW Group

"The Sustainable Innovation Forum is my favourite event at the COP. Positive, practical and inspiring."

Jane Burston Head - Centre for Carbon Measurement, National Physical Laboratory

"The Sustainable Innovation Forum is one of the key side events during the COP conferences. I am very pleased to have been part of this outstanding forum, bringing together an excellent mix of speakers and participants".

Jonathan Taylor Vice-President Environment and Climate Action, European Investment Bank (EIB)

"I thought the event was excellent, bringing together some very diverse perspectives and with a welcome visibility for different age groups, especially the young professionals".

Joan McNaughton Chair, The World Energy Council

"The Sustainable Innovation Forum gave hope to everyone, as it presented the issue of climate change under the angle of profitable solutions rather than expensive problems."

Dr Bertrand Piccard Initiator, Chairman and Pilot, Solar Impulse
Pre-Register
Interested in joining us at SIF18? Pre-register here...