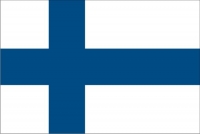 Kimmo Tiilikainen was appointed Minister of the Environment, Energy and Housing in May 2017. Before that he served the same Government as the Minister of Agriculture and the Environment since May 2015. Mr. Tiilikainen has been a Member of the Parliament since 2003 and previously served as the Minister of the Environment from 2007 to 2008. Mr. Tiilikainen raised in small town of Ruokolahti in Eastern Finland and has been a Member of the Ruokolahti Local Council since 2001.
Throughout his parliamentary career, Mr. Tiilikainen has demonstrated a strong affiliation with numerous committees. He was a Member of Agriculture and Forestry Committee from 2003 to 2007; Member of the Environment Committee from 2007 to 2015; Member of the Grand Committee from 2004 to 2015; Member of the Baltic Sea Parliamentary Conference from 2011 to 2015 and Member/ Deputy Member of the Committee for the Future from 2009 to 2015. Mr. Tiilikainen was also a Member of the Stakeholder Advisory Board of Nestle Oil and Supervisory Board of WFF from 2011 until 2015. From 2011 to 2015 Mr. Tiilikainen served as a Chair of the Centre Party parliamentary group.
Mr. Tiilikainen is a graduate of University of Joensuu and holds a Master of Science in Agriculture and Forestry. He is also an organic farmer and forester and has a long-standing personal interest in finding solutions to the challenges of the global climate change.