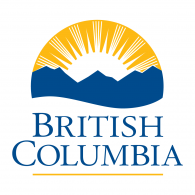 Minister Heyman was appointed the new British Columbia Minister of Environment and Climate Change Strategy in July 2017.
From 2009 to 2013, Minister Heyman was the executive director of Sierra Club BC, one of the province's oldest environmental advocacy and education organizations, and previously served nine years as president and chief negotiator of the BC Government and Service Employees' Union (BCGEU). He has lectured at a number of universities in BC and abroad.
As MLA for Vancouver-Fairview since 2013, he has been a passionate advocate for issues facing his constituents, including environmental responsibility, education, the arts, workers' rights and affordable housing.
Minister Heyman is a strong believer that climate action can go hand in hand with jobs intensive economic growth. As minister, his priorities include consulting broadly to implement a comprehensive strategy to meet carbon pollution reduction targets while helping BC prosper economically in a modern, diverse economy. He also believes that our future prosperity depends on public trust in a science-based and transparent environmental assessment process, conducted in partnership with indigenous people, that provides industry with clear conditions and pathways to success.