Bienvenue à la septième édition annuelle du Sustainable Innovation Forum à la COP22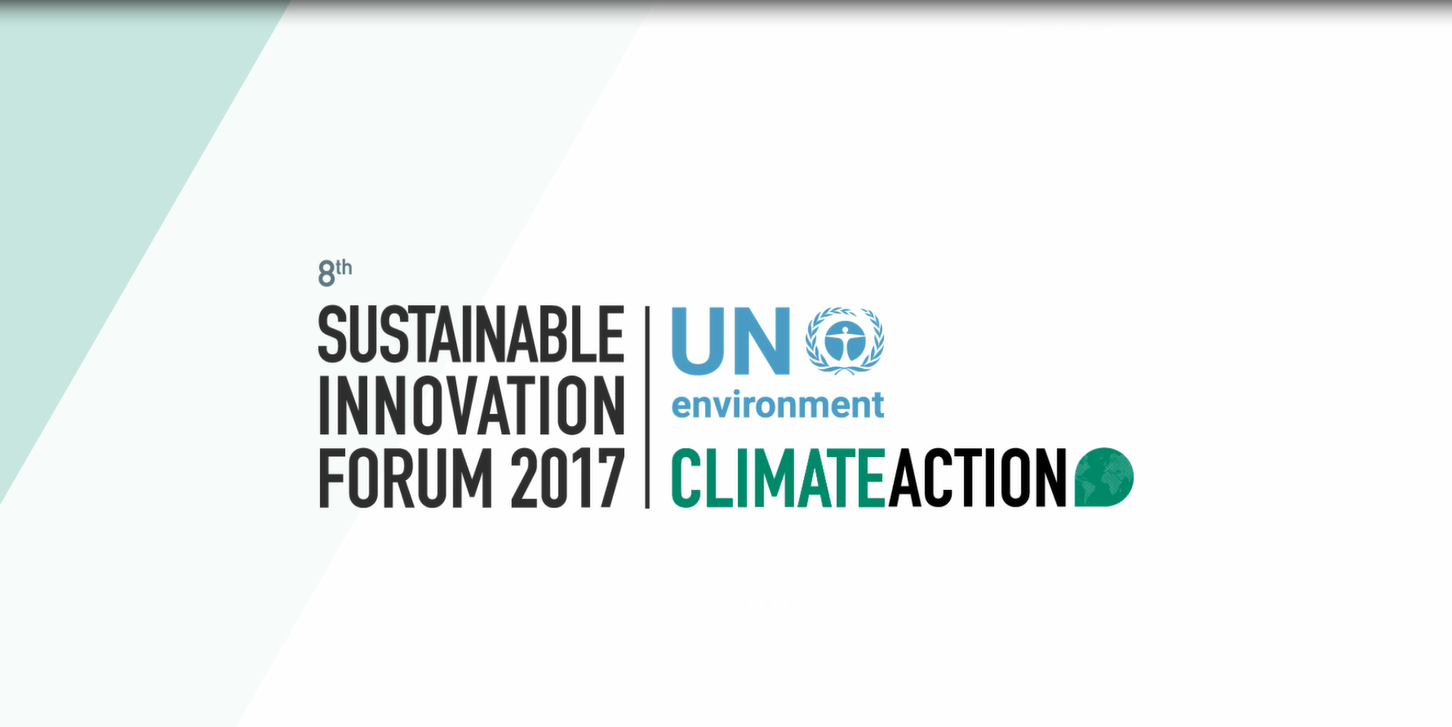 Participez à l'événement axé sur l'industrie le plus important de la Conférence annuelle des Nations Unies (COP22), le Forum sur l'Innovation Durable 2016, qui aura lieu du 14 au 15 novembre à Marrakech, au Maroc.
Grâce à une année entière de travail Climate Action et UN Environment Programme rassemblent, pour le Forum sur l'Innovation Durable, des participants des secteurs de l'entreprenariat, de la finance et de la société civile, les Nations Unies, des organisations gouvernementales, et des ONG, afin de créer une opportunité sans précédent pour soutenir l'innovation et donner une véritable ampleur à l'économie verte.
Rejoignez-nous ainsi que les mille participants représentant plus de soixante pays à Marrakech, au Maroc, et réalisez vos visions entrepreneuriales à la COP22 pour préparer 2017 et les années à venir...
Candidatures de Participations
Sensibilisation Marketing
Nos heureux participants en parlent
"Le Forum sur l'Innovation Durable a donné de l'espoir à tout le monde, car il a présenté le problème du changement climatique sous un angle où les solutions profitables remplacent les problèmes coûteux."

Dr Bertrand Piccard Initiateur, Président et Pilote, Solar Impulse

"Je pense que l'événement était excellent. Il rassemble des perspectives très diverses et met en valeur différent groupe d'âges, plus particulièrement les jeunes professionnels."

Joan McNaughton Président, The World Energy Council

"Le Forum sur l'Innovation Durable est un des événement-clés reliés aux conférences COP. Je suis ravi d'avoir participé à ce forum hors du commun qui rassemble un très intéressant panel d'intervenants et de participants."

Jonathan Taylor Vice-président Environment and Climate Action, European Investment Bank (EIB)

"Le Forum sur l'Innovation Durable est mon événement préféré de la COP. Positif, pratique et inspirant."

Jane Burston Directrice, Centre for Carbon Measurement, National Physical Laboratory
Pre-Register
Intéressé par le sponsoring de SIF 2016? Cliquez ici pour plus de détails...